JEE Main 2017: Compounder's Son score 360/360
Kalpit Veerwal swiped All India Rank 1 with a perfect score in JEE Mains 2017.
All he has done is use of mind confidently.
VEERAWAL LIFE STORY:
Kalpit Veerawal  of 17 years from starting his parents looks at him for his better life and carrier.
He never missed his classes from starting and always try to be normal.
He always try to be regular in his classes and always try to be confident,his mother always try that he never fall ill.
Veerawal always try to clear his doubts from his teachers.
Appear for class 12 as a private candidate from MDS public school in Rajasthan.
He use to study 5 to 6 hours a day besides of coaching hours.
He has joined resonance institute of kota in Rajasthan.
Veerawal has joined resonance from class 8.
 His father Pushkar Lal Veerwal is a compounder at Udaipur's Maharana Bhupal Government Hospital.
His mother Pushpa Veerwal is a government school teacher.
Kalpit's elder brother is a medical student in AIIMS.
He made use of internet to gather study related information.
He never be on social networking sites.
Veerawal is very fond of playing badminton,cricket and music.
He has not decided about his carrier.
He want to seek admission in IIT Mumbai to pursue computer science.
Kalpit has made the state proud.
It is a proud moment for his parents.
Kalpit got a call from R K Chaturvedi at morning congratulated him.He is a topper from general as well as schedule cast category.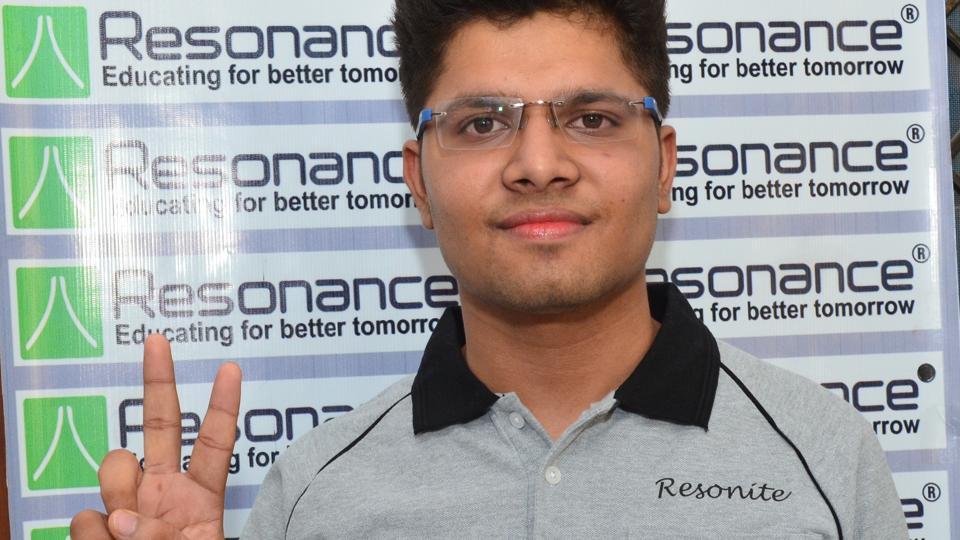 Kalpit said I am happy but wants to focus on JEE Advanced which is going to held next month.He is taking it normally.
The AIRs were declared along with the JEE Mains results for the first time this year.
Last year, three students of the city's Allen Career's Institute had bagged the top three AIRs in JEE Advanced exam.2.20 lakh student have been selected for jee advanced which was going to held on 21 may.
He has topped Indian junior science olympiad and national talent search examination.